GET TO KNOW CALDER & CO.
Conveniently located in our purpose-built real estate lounge at 149 Victoria Street in Christchurch Central City, each of our experienced team brings a wealth of industry knowledge, residential experience, and grounded professionalism to all who step in our door. Individually and collectively as a team, we know our Christchurch and broader Canterbury suburbs. From Amberley to Ashburton to Akaroa, we appreciate working alongside you and your ambitions to deliver a result worth telling the neighbours about.
Michael Calder
[email protected]
022 308 2210
Introducing Michael Calder, your approachable, yet straight-talking real estate salesperson and founder of Calder & Co. Presented with a genuine and friendly nature, Michael's certainly grounded with eight+ years and 200+ residential sales solely to his name. With a degree in marketing, Michael has the required skill set to create an outstanding result, regardless of market conditions. When listing your home with Michael, you'll experience consistent communication, valuable negotiation strategies, and complete dedication to achieving the very best result for your personal situation. Since obtaining his Auctioneer's gavel, Michael's enthusiasm for single-handily delivering the desired result continues to grow, as does the long list of testimonials from his past and present clientele.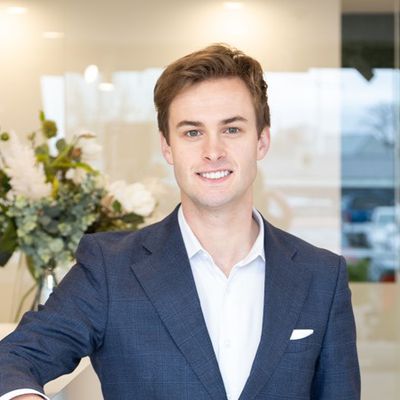 Angus Bailey
[email protected]
027 949 8163
After spending a decade as a highly decorated New Zealand middle-distance runner, Angus understands the importance of planning and preparing for a successful campaign. Born and raised on a Canterbury lifestyle property and now living in Christchurch City, Angus developed a strong work ethic while growing up surrounded by the property industry, which set the tone for his career. The level of care Angus holds for his clients is second to none, underlined by an eye for detail, clear communication, and a sense of calm, making him an outstanding choice. Angus aims to take the stress off the unknown and transform it into excitement about what's possible. Leading clients through the process, offering reassurance when hurdles arise, and advice at every stage. Thoroughly understanding and respecting the importance of handling the sale of a client's property (when it's usually their most significant asset) is a serious responsibility that Angus doesn't take lightly. Angus gets genuine satisfaction from helping his clients move on to the next chapter in their lives. Don't hesitate to call him if you want to buy or sell.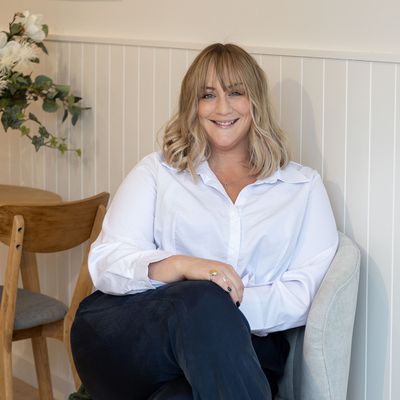 Amy Wilsea-Smith
[email protected]
021 294 6416
As you'll experience when meeting Amy, she genuinely emits a kind, friendly, and passionate persona that is a delight to be around. Her ability to connect with people from all walks of life, with a high level of integrity, is precisely what sets her apart from the rest. When listing your home with Amy, you'll experience her uncompromising service, which has been a testament to every single one of her sales. With an eye for creative spaces, her background in kitchen design and administration set the foundation for a high level of service. Combined with her hard-working attitude and welcoming manner, the progression to a career in residential real estate was natural. If you are considering moving streets, suburbs, or cities, contact Amy for an obligation-free conversation about your options and opportunities.
Brian Langley
For 14 years, Brian Langley has established himself as a genuine licensee salesperson since beginning his career in 2009. Brian delivers a wealth of experience both within the real estate industry, the local Christchurch business arena, and the wider community. Brian is a rare find, a true Cantabrian born, bred, and educated in the region. When listing your most significant asset with Brian and Calder & Co, you'll appreciate clear communication, established negotiation strategies, and the highest level of dedication to achieving the best result, for you and your family. As a past owner/operator of a local Mitre 10 store for over 20 years, Brian is well-known in the area and has vast local knowledge and contacts. Brian was awarded the Christchurch City Council's honor for services to our local community.
Roger Dawson - Auctioneer
A little about Roger; With over 10,000 Auctions conducted, Rogers achievements in real estate are well documented. Starting in 1989 and has been a full time auctioneer for over 23 years. During this time, naturally he has seen most circumstances that owners and buyers are likely to encounter. He is therefore well equipped to pass on his experience and advice to help in most situations. Roger helped pioneer many of the industry standards now in daily practice and has helped lift the profile and appreciation of Real Estate auctions, through participation at REINZ and Corporate auction competitions. "I am just as excited about auctions today as I was in 1989 when I conducted my first one." - Roger. As a combined team here at Calder & Co. we're absolutely in ore of the experience and the competition that Roger brings with him to the arena. He works hard to ensure all parties are comfortable and confident, and that every ounce of value is drawn from the process. Roger works for Apollo Auctioneers NZ in association with Calder & Co.