GET TO KNOW CALDER & CO.
Conveniently located in our purpose-built lounge at 149 Victoria Street, fronted by Director and Lead Salesperson Michael Calder, our team brings a wealth of knowledge, experience, and grounded professionalism. We know our Christchurch neighborhoods and we would love to sell your home, assist you to buy the next, or simply be of service in any way we can.
Michael Calder
[email protected]
+64 22 308 2210
Introducing Michael Calder, your approachable, yet straight-talking real estate salesperson.
Presented with a genuine and friendly nature, a wealth of industry knowledge, and a degree in marketing, Michael has the required skill set to create an outstanding result, regardless of perceived market conditions. When listing your home with Michael, you'll experience consistent communication, valuable negotiation strategies, and complete dedication to achieving the very best result, for your personal situation. Outside of work, you'll likely meet Michael out and about in our Christchurch community, strolling Northern beaches with his beautiful wife Brigitte and two rough collie pups, or slicing onto the wrong fairway at his local Waimairi Course.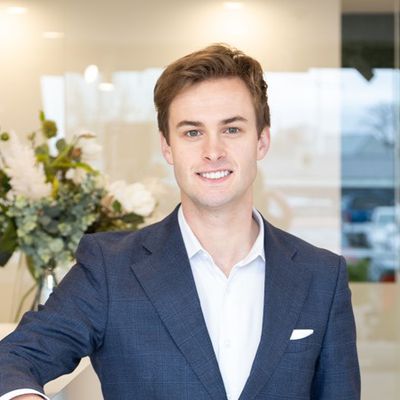 Angus Bailey
[email protected]
+64279498163
With 10 years as a highly successful New Zealand middle distance runner, Angus understands the planning and preparation required for a successful campaign. Born and raised in Canterbury on a lifestyle property, now living in Christchurch City. Angus developed a strong work ethic which set the tone for his career. His attention to detail, communication skills along with his sense of calm through what can often be an emotional process is what makes him an outstanding choice. With a family background in the construction industry and a passion for architecture and property developments from a young age, it has been a natural progression to move into real estate. So, whether you are thinking of buying or selling don't hesitate to give Angus a call. He is more than willing to help you find your dream home or sell your existing one.