GET TO KNOW CALDER & CO.
Conveniently located in our purpose-built real estate lounge at 149 Victoria Street in Christchurch Central City, each of our experienced team brings a wealth of industry knowledge, residential experience, and grounded professionalism to all who step in our door. Individually and collectively as a team, we know our Christchurch and broader Canterbury suburbs. From Amberley to Ashburton to Akaroa, we appreciate working alongside you and your ambitions to deliver a result worth telling the neighbours about.
Michael Calder
[email protected]
022 308 2210
Introducing Michael Calder, your approachable, yet straight-talking real estate salesperson.
Presented with a genuine and friendly nature, a wealth of industry knowledge, and a degree in marketing, Michael has the required skill set to create an outstanding result, regardless of perceived market conditions. When listing your home with Michael, you'll experience consistent communication, valuable negotiation strategies, and complete dedication to achieving the very best result, for your personal situation. Outside of work, you'll likely meet Michael out and about in our Christchurch community, strolling Northern beaches with his beautiful wife Brigitte and two rough collie pups, or slicing onto the wrong fairway at his local Waimairi Course.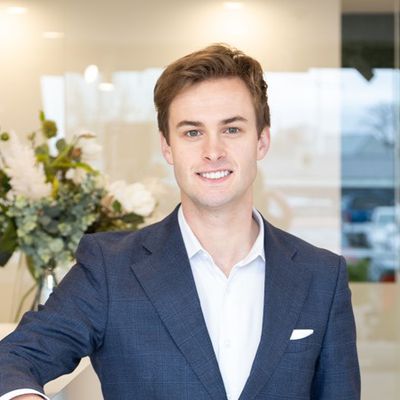 Angus Bailey
[email protected]
027 949 8163
With 10 years as a highly successful New Zealand middle distance runner, Angus understands the planning and preparation required for a successful campaign. Born and raised in Canterbury on a lifestyle property, now living in Christchurch City. Angus developed a strong work ethic which set the tone for his career. His attention to detail, communication skills along with his sense of calm through what can often be an emotional process is what makes him an outstanding choice. With a family background in the construction industry and a passion for architecture and property developments from a young age, it has been a natural progression to move into real estate. So, whether you are thinking of buying or selling don't hesitate to give Angus a call. He is more than willing to help you find your dream home or sell your existing one.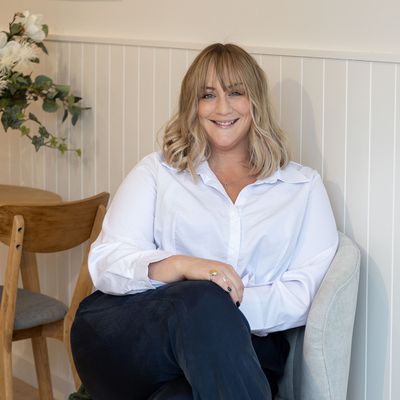 Amy Wilsea-Smith
[email protected]
021 294 6416
As you'll experience when meeting Amy, she genuinely emits a kind, friendly, and passionate persona that is a delight to be around. Her ability to connect with people from all walks of life, with a high level of integrity, is precisely what sets her apart from the rest. When listing your home with Amy, you'll experience her uncompromising service, which has been a testament to every single one of her sales. With an eye for creative spaces, her background in kitchen design and administration set the foundation for a high level of service. Combined with her hard-working attitude and welcoming manner, the progression to a career in residential real estate was natural. If you are considering moving streets, suburbs, or cities, contact Amy for an obligation-free conversation about your options and opportunities.
Roger Dawson - Auctioneer
A little about Roger; With over 10,000 Auctions conducted, Rogers achievements in real estate are well documented. Starting in 1989 and has been a full time auctioneer for over 23 years. During this time, naturally he has seen most circumstances that owners and buyers are likely to encounter. He is therefore well equipped to pass on his experience and advice to help in most situations. Roger helped pioneer many of the industry standards now in daily practice and has helped lift the profile and appreciation of Real Estate auctions, through participation at REINZ and Corporate auction competitions. "I am just as excited about auctions today as I was in 1989 when I conducted my first one." - Roger. As a combined team here at Calder & Co. we're absolutely in ore of the experience and the competition that Roger brings with him to the arena. He works hard to ensure all parties are comfortable and confident, and that every ounce of value is drawn from the process.